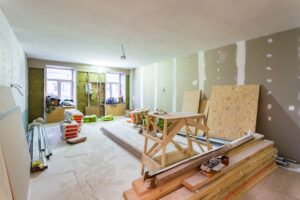 When it comes to giving a home a more modern style, more and more builders and homeowners are looking to quartz countertops in Pittsburgh, PA. These countertops are acclaimed thanks to their value, appearance, and functionality. They are also known to attract potential buyers, making them especially attractive for those looking to make smart upgrades to a house they plan to sell.
There are many different reasons why quartz countertops are so attractive. Some of the biggest standouts include:
Versatility – Quartz is an engineered material that allows for a wide range of patterns and colors that are typically richer than those found in natural stone. This gives quartz countertops a more luxurious feel and design.
Consistency – Since quartz is manufactured, its patterns appear more consistent than their natural counterparts. This helps you avoid the eyesores that can come with inconsistent designs and patterns.
Durability – An extremely durable material, quartz is very desirable for countertops that experience a lot of use. If wear and tear is something you are worried about, then you are going to love just how resistant quartz is to scratching, chipping, and staining.
Low Maintenance – The durability of quartz gives it another benefit—it is much easier to maintain over time than other natural stones. Non-porous quartz doesn't require any sealant, unlike granite, and it is easy to clean with a simple, specialized countertop cleaner.