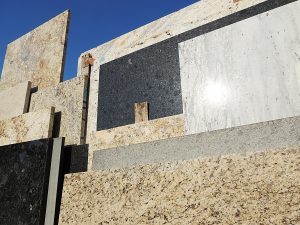 Remnant granite refers to the leftover material a stone manufacture has after they cut out a countertop job. Though remnant granite isn't ideal for a large project, it can be a very cost effective way to add a touch of granite to your home.
Benefits of Remnant Granite
One of the main benefits of granite remnants is that it can save you a lot of money. Due to the composition of the material, leftovers cannot be incorporated into new projects. Colors, grains, and thickness will not match a new slab of granite material. Since it is then considered a waste product, many retailers will sell these remnants at a much lower cost. If you want the look and durability of granite countertops, but the market price is not budget friendly, remnants are a great way to go.
One thing to keep in mind when opting for granite countertop remnants in Cranberry Township, PA, is that they may be slightly different from your preferred specifications. This is because the granite was already manufactured for someone else's dream countertop. Though you will receive the same quality and durability as the original slab, you will want to be flexible when it comes to the color and style available.
Top It Off, Inc. offers a variety of granite remnants for you to choose from. Our experts will help you select the perfect shade and style out of our remnant options to achieve the look you have been dreaming of for your counters. Contact us today at (724) 538-3505 for more information.