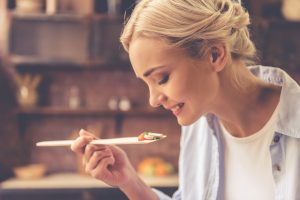 When working in the kitchen, you deal with temperature extremes, from the oven's heat to the deep freeze. Fortunately, you can cook confidently in Butler, PA, with marble countertops. There are several reasons why marble is one of the first choices for people that spend a lot of time in the kitchen.
Great For Baking
If you like to bake, marble counters are the answer. Marble stays naturally cool, which makes it the perfect work surface for baking. Hot items like freshly baked cookies will also cool faster when placed on marble.
Heat Resistance
Although you need to be mindful of the finish, marble can handle just about any temperature because it is made of stone. For this reason, it is a popular choice for fireplaces as well as kitchens.
Easy To Clean
While marble counters cannot be cleaned with harsh chemicals or abrasives, they are still simple to maintain. Use a solution of warm water and dish soap to reveal a beautiful fresh surface. Stubborn stains will disappear with a simple baking soda paste.
Durability
Marble countertops require extra maintenance because the stone is softer than other stone materials. However, it is still very durable and will easily resist scratching and cracking.