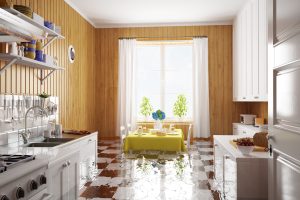 If you have ever agonized over choosing countertops, you know it can be challenging to select a material. Although granite has its advantages, there is little in the world that can beat the luxury and elegance of marble. Once you see it, you may feel compelled to call your local supplier and place your order for marble countertops in Butler, PA.
As a rule, marble takes the cake in the kitchen. It offers several benefits to chefs and bakers, including:
A Baker's Dream
Marble counters stay cool, which gives bakers an advantage when working with their ingredients. No matter what the thermostat says, your marble will stay below room temperature.
Easy to Cut and Shape
If you need a particular workstation or an unusual shape, marble is ready to deliver. It offers much more flexibility when it comes to fitting and size.
Durability
Marble countertops are stain-resistant when sealed, and although they can become etched by acidic foods, it's a very durable choice in the kitchen.
Timeless Elegance
Nothing says elegance more than marble. There is a reason designers still recommend this material and why people feel drawn to it for their homes.
Heat Resistance
While it is not necessarily recommended that you set hot pots and items on countertops, marble is one where you don't need to worry about damage.